Put a Smile On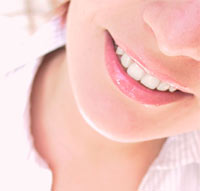 Smiling is a great way to change your attitude, connect with people and give benefit to your body. Like relaxation, smiling can work to counteract the effects of stress. By forcing ourselves to smile, we "trick" our body into believing that everything is good, thereby reducing stress. Like a switch, smiling can actually change your mood.
Research by French physiologist Dr. Israel Waynbaum indicates facial muscles used to express emotion trigger specific brain neurotransmitters. Smiling signals happy healing hormones such as ecstatic endorphins and immune boosting killer T-cells whereas frowning triggers the secretion of stress hormones. Smile therapy actually lowers the stress hormones cortisol, adrenalin and noradrenaline and produces hormones which stabilize blood pressure, relax muscles, improve respiration, reduce pain, accelerate healing and stabilize mood.
So put a smile on, even if you don't feel like it, and pretty soon you'll be smiling for real.